Boost your business internet exposure with a free UK SEO friendly press release
Submit your press release for distribution free of charge. A unique copy of your press release copy will be posted free of charge on our website. Journalists, bloggers and other media will have access to PR copy. You can expand your distribution reach with our premium option.
Richard Evans, an Herefordshire based long distance runner, ran Hereford half marathon on the Sunday 8th May, 2022 to raise funds for Hope Spring water charity. Mr Evans, a long term supporter of Hope Spring poverty relief programs, put on his sport shoes to complete...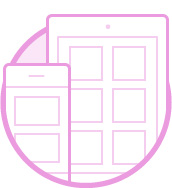 See Result Within 24 Hours
Our press release service effective and efficient. You can start seeing result of our PR release within 24 hours of your copy approval.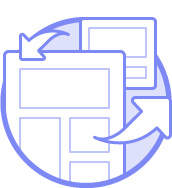 No agency or retainer fee
Newsmakers' press release service is completely flexible, you pay when you use our service, we don't charge agency fees.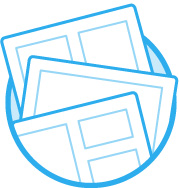 More reach for less fee
Our website is regularly crawled by Google, Bing and Yahoo, which means your news reaches even more people.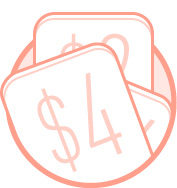 Less is more
We target your press release at high value web properties to guarantee high impact and avoid working with low value PR release organisations.
Richard Evans, an Herefordshire based long distance runner, ran Hereford half marathon on the Sunday 8th May, 2022 to raise funds for Hope Spring water charity. Mr Evans, a long term supporter of Hope Spring poverty relief programs, put on his sport shoes to complete...
With Father's Day approaching fast, we 've discovered all the latest, delicious Father's Day gifts from The Chuckling Cheese Company. This family- run, artisan cheese company, grounded in Lincolnshire offers a range of generous hampers, bursting with quality yield....
On Thursday, May 5, the Pan African Heritage Museum will celebrate African World Heritage Day in collaboration with UNESCO. This event is an opening for the world to get a glimpse of one of the most iconic projects within Africa and to celebrate Africa's unique...
The ecard platform of a Water, Sanitation and Hygiene (WASH) charity, Hope Spring on Wednesday 13 April, 2022 announced a newly released collection of Easter ecards.  The announcement which was made on Hope Spring ecard twitter page, came less than 48 hours after the...
A mental health advisor from North London, Miss Hayley Deaner, has raised over 2000 pounds for Hope Spring charity in an effort to fight period poverty in Nigeria. Miss Deaner along with her friends and family took part in a fundraising event on Sunday the 26th of...
Purematch, a dating app that aims to give a platform to unvaccinated people seeking love, has now launched worldwide. The service intends to reflect the diversity of opinion and belief across the world, giving a chance for those with controversial opinions and beliefs...
The greetings ecard platform of an Hereford-based charity, Hope Spring Water, launched a new collection of St. Patrick's Day ecards and they are currently available on their uk ecards website. The announcement was made on their ecard twitter's page today 14th March,...
Hope Spring Water announced that they are currently working on the  execution of a new water project this February in a secondary school in Agbabiaka, Ilorin, an ancient town in north-central part of Nigeria . The project which will be executed in conjunction with...
Care receivers can be paired with carer based on spiritual understanding, cultural food, languages, hair and grooming, vacations and so on thanks to AI technology  Maaha Suleiman, social entrepreneur and founder of Care Matched, spent the pandemic developing a...
Hope Spring eCards, the charity ecard platform that raises fund for water poverty relief in Africa has introduced an awesome set of Winter Solstice 2021 ecards , Just some hours before  this year winter solstice, the charity launched a collection of the most famous...
You have designed that super product and created an excellent service. Your business is doing well; your event has been carefully planned. How do you get the news out to you potential customers and audience? That is where Newsmakers press release services come in. Our job is to provide you with cost effective press distribution service.
UK PR distribution
International PR released
Copywriting service
Social Media amplification
SEO enhancement
Selective PR release
Newsmakers online press release & news distribution service
Welcome to Newsmakers, we provide low cost press release & news distribution services to businesses both large and small. Our unique, cost effective press release (PR) solution can help you spread news about your business, event, product or service to media outlets and channels in the United Kingdom (UK) and internationally.
Newsmakers combines the reach of traditional media with the power of social media and the Internet to distribute your news or message to every corner of the globe.
Every press release submitted to Newsmakers, including free press releases, is optimised using Google, Bing & Yahoo compliant search engine optimisation (SEO) techniques. Newsmakers' use of SEO to enhance your news distribution helps to ensure that your message is highly visible on all popular search engines.
Newsmakers takes your news and press releases to places that matter
In addition to publishing your news on our website and social media accounts, Newsmakers ensures that your news gets to leading news distribution outlets. We also have a live and proven partnership with other press release organisations to ensure your press release travels as far and as fast as possible. Our premium customers can also enjoy an additional bite of the cherry, as we target local news channels, influential bloggers and specific news organisations.
Take control of your PR today by distributing your news directly through Newsmakers' wire. We help companies cut out the middleman, by releasing their news directly to traditional and new media organisations. Your company has no need to hire an expensive public relations company or a marketing agency to communicate its message.
Create a free account and submit your press release today, get your message out there and gain new customers.
Free press release distribution service for charities & non-profits
Newsmakers believe that charities, social enterprises and other not-for-profit organisations are important pillars of our community. To support them in their work, our press release and press distribution services are available to them free of charge. To register your charity for our free charity press release service, simple sign up free of charge.