Boost your business internet exposure with a free UK SEO friendly press release
Submit your press release for distribution free of charge. A unique copy of your press release copy will be posted free of charge on our website. Journalists, bloggers and other media will have access to PR copy. You can expand your distribution reach with our premium option.
Hope Spring Water announced that they are currently working on the  execution of a new water project this February in a secondary school in Agbabiaka, Ilorin, an ancient town in north-central part of Nigeria . The project which will be executed in conjunction with...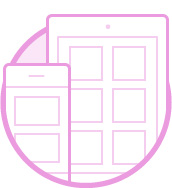 See Result Within 24 Hours
Our press release service effective and efficient. You can start seeing result of our PR release within 24 hours of your copy approval.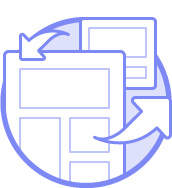 No agency or retainer fee
Newsmakers' press release service is completely flexible, you pay when you use our service, we don't charge agency fees.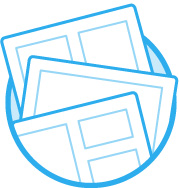 More reach for less fee
Our website is regularly crawled by Google, Bing and Yahoo, which means your news reaches even more people.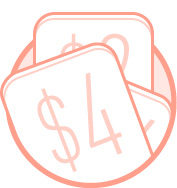 Less is more
We target your press release at high value web properties to guarantee high impact and avoid working with low value PR release organisations.
British alcohol-free entrepreneur joins U.S. board of New Adult Non-Alcoholic Beverage Association LONDON - TUESDAY 21 DECEMBER 2021. Dry January is about to have a dramatic effect this year as those trying to change their drinking habits embrace the increasing supply...
2021 was  an awesome year for Mojeek, the UK's only crawler-index search engine as it reached some tremendous milestones, introduced new capability and joined the conversation on developments in internet regulation. Mojeek was very active in campaigns and...
Winter solstice is the day when the sun reaches its lowest position and marks the longest night and shortest day of the year. This tends to happen on the 21st day of  December.  Because the winter solstice is so close to Christmas, it tends to be overshadowed by...
Petpals is celebrating after being named as one of the UK's top franchise opportunities. From hundreds of entries throughout each sector, Petpals has been ranked 77th standard withinside the prestigious Elite Franchise Top a hundred (EF100) – a title the pet-care...
A charity ecard website announced the introduction of a brand new collection of Christmas greetings video ecards with Christmas barely more than a fortnight away. The new set of greetings ecards added to the catalogue of the charity ecards platforms are Christmas...
As current events in Indonesia and La Palma have proven there are a significant number of live volcanoes throughout the world.  If eruptions can be detected early sufficient it could assist save lives.  Leading product layout residence Wideblue has been running with...
So, who have been the huge winners of Black Friday 2021? Well, rather surprisingly, it appears people have shifted their attention away from their monitors because the gadgets which noticed the largest growth in site visitors have been vinyl records and books. ...
Digital transformation consultancy meets maximum requirements for ethical commercial enterprise practices. Global digital transformation consultancy Kin + Carta has become a licensed B Corp throughout all markets in which it operates. This makes it the first...
Are you a writer, a poet or just a creative person who is good with words? Then you may be interested in taking  Hope Spring charity  Christmas eCards new verses challenge.   The challenge was organised by books website  Discover New Books.  The challenge was to raise...
A UK registered charity, Hope Spring has announced that users of it's Charity eCard platform can from today send a Thanksgiving eCard to friends and family in the US.  Thanksgiving, an important holiday in the US and Canada , but celebrated in different months by the...
You have designed that super product and created an excellent service. Your business is doing well; your event has been carefully planned. How do you get the news out to you potential customers and audience? That is where Newsmakers press release services come in. Our job is to provide you with cost effective press distribution service.
UK PR distribution
International PR released
Copywriting service
Social Media amplification
SEO enhancement
Selective PR release
Newsmakers online press release & news distribution service
Welcome to Newsmakers, we provide low cost press release & news distribution services to businesses both large and small. Our unique, cost effective press release (PR) solution can help you spread news about your business, event, product or service to media outlets and channels in the United Kingdom (UK) and internationally.
Newsmakers combines the reach of traditional media with the power of social media and the Internet to distribute your news or message to every corner of the globe.
Every press release submitted to Newsmakers, including free press releases, is optimised using Google, Bing & Yahoo compliant search engine optimisation (SEO) techniques. Newsmakers' use of SEO to enhance your news distribution helps to ensure that your message is highly visible on all popular search engines.
Newsmakers takes your news and press releases to places that matter
In addition to publishing your news on our website and social media accounts, Newsmakers ensures that your news gets to leading news distribution outlets. We also have a live and proven partnership with other press release organisations to ensure your press release travels as far and as fast as possible. Our premium customers can also enjoy an additional bite of the cherry, as we target local news channels, influential bloggers and specific news organisations.
Take control of your PR today by distributing your news directly through Newsmakers' wire. We help companies cut out the middleman, by releasing their news directly to traditional and new media organisations. Your company has no need to hire an expensive public relations company or a marketing agency to communicate its message.
Create a free account and submit your press release today, get your message out there and gain new customers.
Free press release distribution service for charities & non-profits
Newsmakers believe that charities, social enterprises and other not-for-profit organisations are important pillars of our community. To support them in their work, our press release and press distribution services are available to them free of charge. To register your charity for our free charity press release service, simple sign up free of charge.