Boost your business internet exposure with a free UK SEO friendly press release
Submit your press release for distribution free of charge. A unique copy of your press release copy will be posted free of charge on our website. Journalists, bloggers and other media will have access to PR copy. You can expand your distribution reach with our premium option.
So, who have been the huge winners of Black Friday 2021? Well, rather surprisingly, it appears people have shifted their attention away from their monitors because the gadgets which noticed the largest growth in site visitors have been vinyl records and books. ...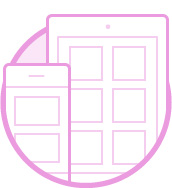 See Result Within 24 Hours
Our press release service effective and efficient. You can start seeing result of our PR release within 24 hours of your copy approval.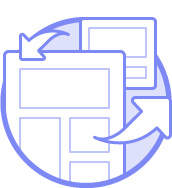 No agency or retainer fee
Newsmakers' press release service is completely flexible, you pay when you use our service, we don't charge agency fees.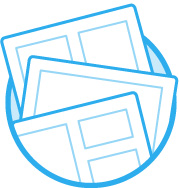 More reach for less fee
Our website is regularly crawled by Google, Bing and Yahoo, which means your news reaches even more people.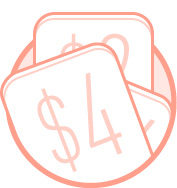 Less is more
We target your press release at high value web properties to guarantee high impact and avoid working with low value PR release organisations.
   BUSINESS CHARITY CHRISTMAS ECARDS With just weeks to go until Christmas, small stationery business Sitori has launched a brand new collection of simply beautiful paper products, perfect for the stationery lover who loves a touch of luxury.   Sitori hopes...
How can you give a present to that important person which is totally unique?  That no one else has …  How can you give someone a gift that's completely personal and meaningful?  Luckily for you, there's how. You can give them a beautiful painting of their own...
It's Children's Book Week this week and national children's dance school babyballet ® has released a book to get children not only reading but dancing too!  Entitled Twinkle and Teddy in the Rainforest, the interactive story book features the much-favored babyballet...
COP26 is on our doorstep and every business is now thinking about what they can do to be more sustainable.  Rob & Charlie, the founders of Box & Sprout, are pleased to advertise that, once Christmas is over, they're offering a collection service...
Alongside the old- school traditional luxury hampers, Marshall and Brown is breaking through the market.  Now a double Great Taste Awards winning brand, they're diligently constructing a reputation for delivering luxury and artisan foods inspired by...
Sarah Wiseman Gallery is pleased to advertise 'The Dog Show', a single exhibition by the cherished, award- winning children's author and illustrator Catherine Rayner.  'We 're so delighted to show these new works in May of 2022, which will be revealed for the first...
Diwali, also known as the Festival of Light, is a very popular holiday in India and in other parts of South-Asian countries. The festival (Diwali) is celebrated over many days, however the celebration takes a significant dimension and it is at its peak on one...
Ergobaby is delighted to announce the return of their popular Santa Service, bringing a little bit of festive joy to the holiday season! Parents can order their little love an Ergobaby Doll Carrier for Christmas and it'll arrive with a special note from Santa...
Britain & Ireland Loves Baking gets in the Christmas spirit by giving everything, from bread, cakes to chocolate bars, from shortbread to gingerbread, a completely gleeful makeover. They've Santa shaking the cocktail cakes and Mrs Clause designing a kid's baking...
Unique hand made Christmas cards for 2021  Delight pals and own circle of relatives this Christmas with a pop-up card they'll now no longer need to throw in the recycling container while the baubles cross again in the attic.  Designed with the aid of using UK-...
You have designed that super product and created an excellent service. Your business is doing well; your event has been carefully planned. How do you get the news out to you potential customers and audience? That is where Newsmakers press release services come in. Our job is to provide you with cost effective press distribution service.
UK PR distribution
International PR released
Copywriting service
Social Media amplification
SEO enhancement
Selective PR release
Newsmakers online press release & news distribution service
Welcome to Newsmakers, we provide low cost press release & news distribution services to businesses both large and small. Our unique, cost effective press release (PR) solution can help you spread news about your business, event, product or service to media outlets and channels in the United Kingdom (UK) and internationally.
Newsmakers combines the reach of traditional media with the power of social media and the Internet to distribute your news or message to every corner of the globe.
Every press release submitted to Newsmakers, including free press releases, is optimised using Google, Bing & Yahoo compliant search engine optimisation (SEO) techniques. Newsmakers' use of SEO to enhance your news distribution helps to ensure that your message is highly visible on all popular search engines.
Newsmakers takes your news and press releases to places that matter
In addition to publishing your news on our website and social media accounts, Newsmakers ensures that your news gets to leading news distribution outlets. We also have a live and proven partnership with other press release organisations to ensure your press release travels as far and as fast as possible. Our premium customers can also enjoy an additional bite of the cherry, as we target local news channels, influential bloggers and specific news organisations.
Take control of your PR today by distributing your news directly through Newsmakers' wire. We help companies cut out the middleman, by releasing their news directly to traditional and new media organisations. Your company has no need to hire an expensive public relations company or a marketing agency to communicate its message.
Create a free account and submit your press release today, get your message out there and gain new customers.
Free press release distribution service for charities & non-profits
Newsmakers believe that charities, social enterprises and other not-for-profit organisations are important pillars of our community. To support them in their work, our press release and press distribution services are available to them free of charge. To register your charity for our free charity press release service, simple sign up free of charge.